Look out Appointy, Zocdoc, and pretty much every other appointment-setting app or service out there. With Facebook and Microsoft's Office 365 joining forces on a competing, completely integrated service, self-scheduling is going mainstream.
The new feature allows business owners to accept customer appointments on their Facebook Page, via an added "Book Now" button, writes Sarah Perez of TechCrunch. After clicking, the customer's contact information is automatically filled in, and they only need to click the "Book" button to complete the appointment setting process.
Easy, peasy, which is what people are looking for in today's on-demand world. From ordering dinner to hailing a ride, people are hungry for convenience and like to patronize companies that provide it. And while this infographic from Smith & Jones is geared toward larger systems like hospitals, it's safe to say that consumers seeking aesthetic services are no exception: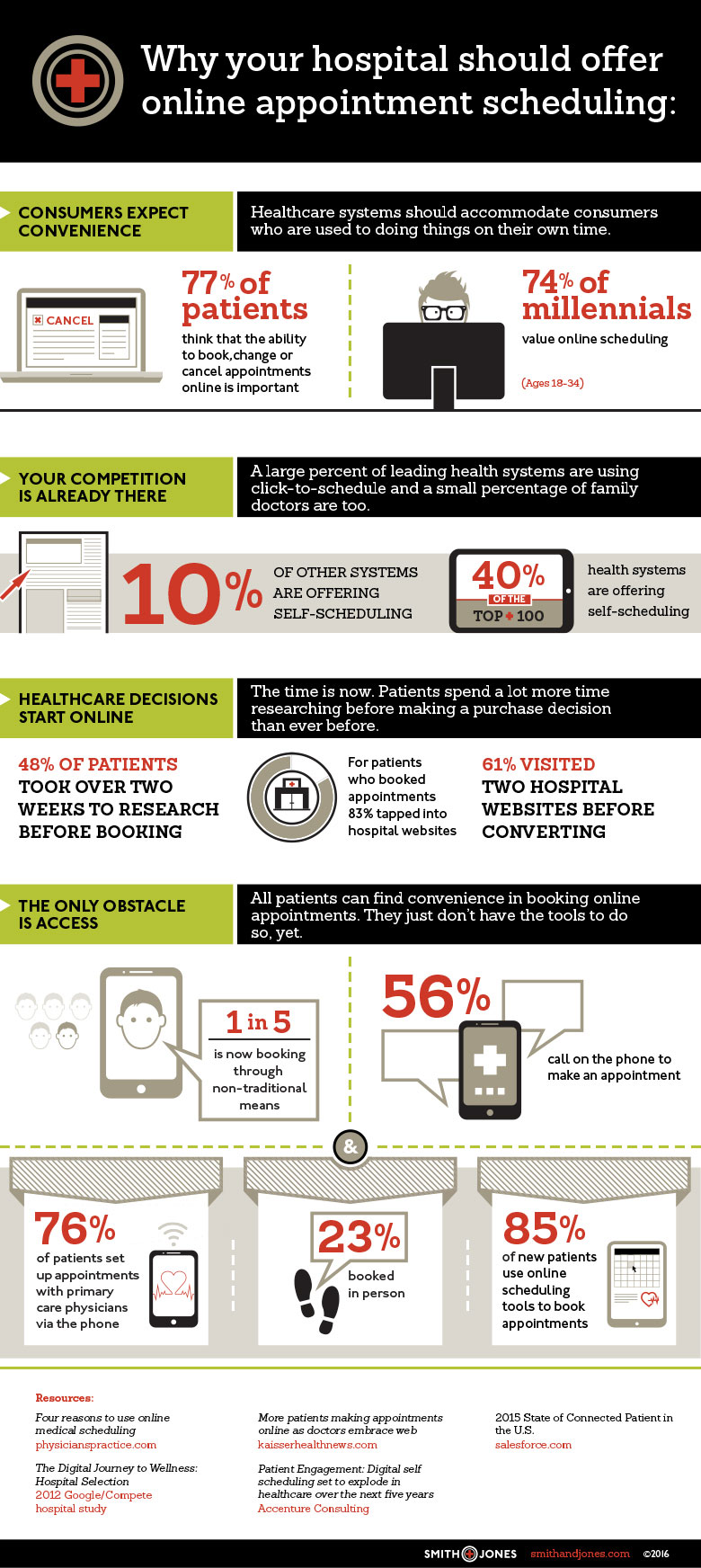 The Microsoft/Facebook announcement is clearly designed to close the gap between consumers' desire to schedule appointments and their current inability to do so. Combined with the long and complex journey that aesthetic consumers undertake, practices that offer such services can help influence where those journeys lead.
Doctor Takeaway
DIY doctor appointments reduce a big obstacle to bookings
Ultimately, the issue isn't about this or that online appointment-setting service. It's about satisfying consumers' demand for getting things done at their convenience and without having to make a phone call. Marketers refer to the concept as reducing friction, and practices that help patients achieve it smooth the path from online research to scheduled consultations.